PLEASE NOTE!! If you book less than 1 week or 7 days in advance price is $99.95 per adult!!! You Need to be THERE 30 Mins Before Departure time!!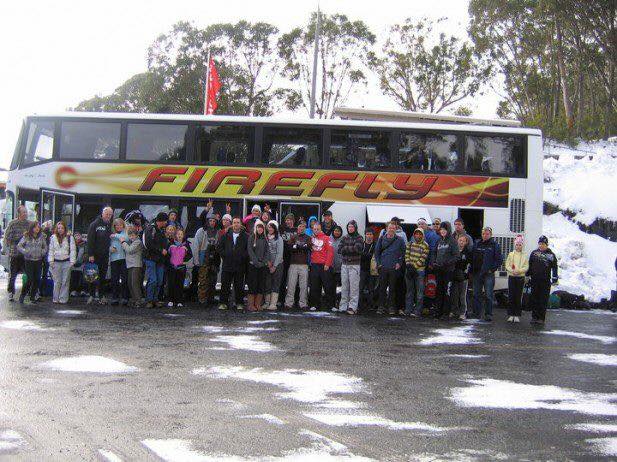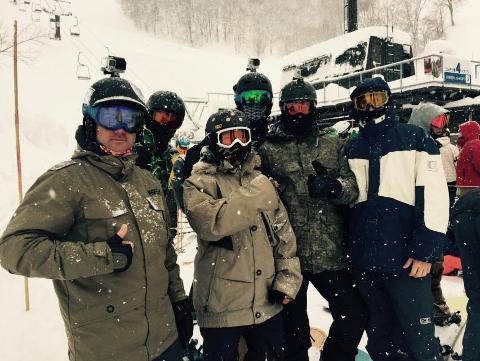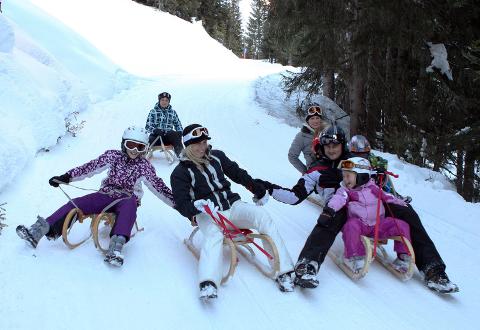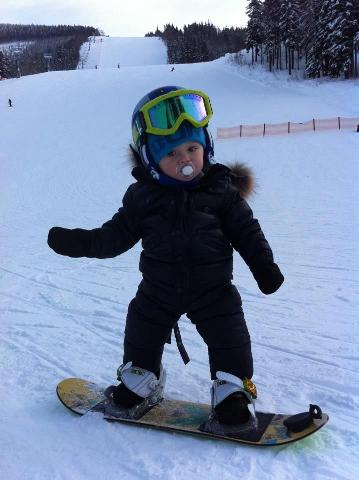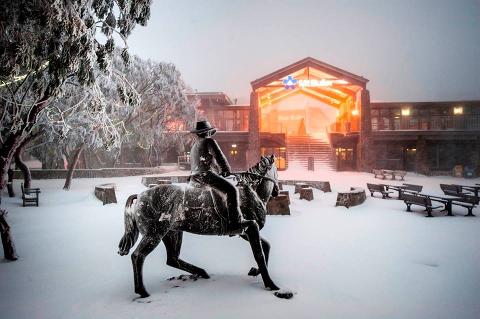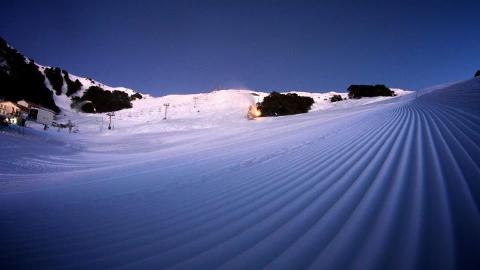 Duration: 1 Days
Location: GROVEDALE, Victoria
Product code: MTBA
Sick of always falling asleep driving home, or catching the 3 buses just to get there?

How does a 5 star comfort bus with toilet facilities & extra leg room from Geelong to the snow and back sound?
Organise a group of your mates, takes the kids or just yourself!
You'll make plenty of new mates along the way!!
WE ALSO HAVE A HUGE RANGE OF ALL YOUR SKI & SNOWBOARDING HIRE GEAR FROM HEAD TO TOE!
As soon as you BOOK come in the Shop, Do a Size fit out & All Hire can be collected prior to your snowbus trip Between Tue & Fri
Check out youtube video
https://www.youtube.com/watch?v=DyyhHRrX304
Call our friendly staff now to secure your booking on Hire Gear !!!
(03) 52 440 111 or 0424660207
MYSTERY GIVE-AWAYS GIVEN ON OUR BUSES DURING THE SNOW SEASON!
EXAMPLE: SNOWBOARDS, ACCESSORIES, BUS PASSES, ETC.
Also need you to Check In 30 minutes prior to Departure. (At the SHOP BY 3:30AM.)
Please note by purchasing this, you agree to our terms and conditions, including no refunds or transfers on ALL bus tickets. Unfortunately we cannot offer refunds for customers who miss the bus, as a seat was booked for you regardless and this seat could have been allocated to another paying customer.
SCHEDULE 4 – ASSUMPTION OF RISK WAIVER
BULLER HOLIDAYS
IMPORTANT - PLEASE READ CAREFULLY
EXCLUSION OF LIABILITY - WAIVER OF RIGHT TO SUE - YOUR ASSUMPTION OF
RISK - THESE CONDITIONS AFFECT AND RESTRICT YOUR LEGAL RIGHTS!
Buller Holidays Pty Ltd (ACN 165 086 126), on its own behalf and as agent for Buller Ski Lifts
Pty Ltd (ABN 25 153 985 829) (collectively the Supplier) offers you use of recreational
services (Recreational Services) at the Mount Buller Alpine Resort (the Resort) on the
terms and conditions (Conditions) set out in this notice. The Recreational Services are all
services provided by the Supplier associated with the use of the snow slopes and the
mountain for recreational activities including but not limited to skiing, snowboarding and
sightseeing. The Recreational Services include, but are not limited to, the provision and
operation of ski lifts, snowmaking, snow slope design, construction, maintenance and
grooming, hazard assessment and mitigation, skiing and snowboarding lessons, equipment
rental, retail products and the operation of the ski patrol.
You may accept this offer by purchasing a BTag, ski lift access product, using a BTag,
topping up a BTag, hiring equipment from the Supplier, purchasing or participating in lessons
offered by the Supplier or using or making use of any of the Recreational Services. If you do
any of these things, you have accepted this offer and are bound by the Conditions.
PURCHASE OF BTAG AND DAILY ACCESS
1. You must purchase a BTag and ski lift access product for the days on which you wish
to ski, snowboard or mountain bike at the Resort. Prices are displayed at the Resort
and on the Supplier's website. If you rent equipment or enrol or participate in skiing or
snowboarding lessons, you must also pay the applicable price. Even if you fail to
purchase a BTag or to pay an applicable fee, if you use any of the facilities at the
Resort or make use of any of the Recreational Services, by such use you agree to and
will be bound by these Conditions.
EXCLUSION OF LIABILITY
2. The Supplier, its employees, directors and agents, are not liable to you, your
dependents or legal representatives, for personal injury or death suffered by you due to
the negligence, breach of contract or statute or statutory duty of the Supplier, including
but not limited to any liability for Recreational Services not being rendered with due
care and skill or not being reasonably fit for any purpose which you made known,
Day Tours Trade Agreement
Page 21 of 23
expressly or by implication, to the Supplier or because they failed to achieve any result
reasonably expected by you which you, expressly or by implication, made known to the
Supplier or for breach of any other consumer guarantee of the Australian Consumer
Law (Vic) or of the Australian Consumer Law (Cth).
RISK WARNING AND WAIVER TO SUE
3. You acknowledge that Recreational Services and associated recreational activities are
dangerous with many risks and hazards and as a consequence personal injury
(including serious personal injury) and sometimes death can occur and you assume
and accept all such risks and hereby waive the right to sue the Supplier, its employees,
directors and agents, for any personal injury or death suffered by you in any way
whatsoever caused by or arising from your use of such services or your participation in
such activities.
4. You acknowledge that the Supplier strongly recommends that all skiers and
snowboarders wear accredited helmets and recommends that all snowboarders wear
wristguards.
5. WARNING: If you participate in these activities your rights to sue the Supplier under
the Australian Consumer Law & Fair Trading Act 2012 if you are killed or injured
because the activities were not supplied with due care and skill or were not reasonably
fit for their purpose, are excluded, restricted or modified in the way set out in
paragraphs 2 and 3 of this sign. NOTE: The change to your rights, as set out in or on
this sign, does not apply if your death or injury is due to gross negligence on the
Supplier's part. 'Gross negligence', in relation to an act or omission, means doing the
act or omitting to do an act with reckless disregard, with or without consciousness, for
the consequences of the act or omission. See regulation 5 of the Australian Consumer
Law & Fair Trading Regulations 2012 and section 22(3)(b) of the Australian Consumer
Law & Fair Trading Act 2012.
6. You must comply with the Alpine Responsibility Code and all signs or other
directions of the Supplier. It may suspend or cancel your BTag and access to
Recreational Services at the Resort in its absolute discretion for non-compliance with
the Code, these Conditions, or for reckless or careless conduct.
7. You must carry your BTag in or on your ski jacket at all times on the snow slopes which
must be presented to the Supplier's agent upon request.
Day Tours Trade Agreement
Page 22 of 23
8. No BTag or access product can be resold, transferred or altered in any manner. They
are valid only for the dates purchased. The Supplier will not refund or replace any BTag
if you suffer any illness or injury or if any lift service is not operating.
9. These Conditions may be varied from time to time. The variations will be displayed on
signs at the Resort and posted on the Supplier's Website.
10. These Conditions are to be governed by and construed first in accordance with the
laws of the Commonwealth of Australia and secondly in accordance with the laws of
the State of Victoria. If there is any inconsistency, the laws of the Commonwealth
prevail. The courts of Victoria have exclusive jurisdiction. If any provision is determined
to be void, illegal, invalid or otherwise unenforceable it shall be deemed to be deleted
and the remaining provisions shall remain and continue to be valid, binding and
enforceable.
11. The rental of all equipment by you from the Supplier is subject to these Conditions and
to the more detailed conditions set out in the rental agreement you are required to sign.
If there is any difference or inconsistency between the two sets of conditions, the
conditions on the signed agreement shall prevail.
PURCHASES ON BEHALF OF ANOTHER PERSON AND INDEMNITY
12. If you purchase a BTag or access product or Recreational Service from the Supplier on
behalf of another person, you make that purchase as the agent of that other person
who is also bound by these Conditions and by using or making use of the Recreational
Services such person acknowledges and agrees to the Conditions as if that person had
read this sign and then made the purchase. You warrant that you have that person's
authority to so bind them unless you purchase a BTag or access product or
Recreational Service from the Supplier on behalf a child (under 18 years) in which case
you agree to fully indemnify the Supplier for all loss and damage it may suffer due to
any legal proceedings being brought by or on behalf of that child against the Supplier,
its employees, directors and agents, for any personal injury or death suffered by that
child caused by or arising from his/her use of Recreational Services or participation in
recreational activities.
PRIVACY STATEMENT – See website www.mtbuller.com.au for privacy statement
You MUST present your current (Drivers License) to be checked before boarding the bus.